Celebrating
The Matriarchal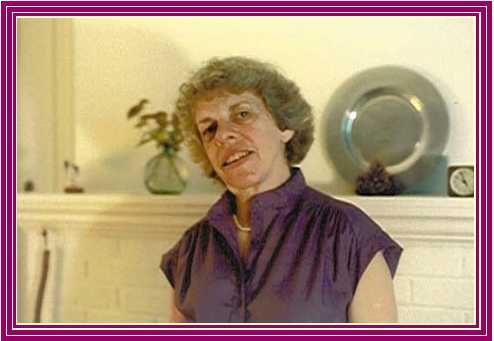 Miracle
July 1, 2000


Click here to start the music*
then
*Having trouble with the music? Click here for some pointers:



2. Getting error messages? It's probably due to one of two problems:

a. You may have an old (pre-6.0) version of Real Player. If so, click here for the music. The quality's not as great as with the new spiffy version of Real Player, but at least you'll be able to hear it.

b. You may not have any version of Real Player on your system. If this is the case, click here to go to a site where you can download a free version. There are versions for Macs and PC's . When you get there, scroll down to the bottom of the page for the links to the free downloads. I would recommend choosing the free version 7.0, since the free version of 8.0 is a beta version.

3. Music stalling a lot while the pictures are loading? This may happen if you have a slow internet connection. If there is a lot of stalling and it's driving you nuts, try one of the following:

a. Stop the music and follow along these pages without it, letting all the pictures load fully. Then come back here, re-start the music, and go through these pages again. The pictures should load faster the second time around, so the music should play with little if any stalling.

or

b. Go back to the party page and follow the link for the "music and lyrics only" version. Then come back here later to see the pictures.

4. Remember, it may take a while for the music to load.
<! HTML INSERT BEGIN /!><! RealPublisher -- Comment Text Created By RealProducer Web Page Wizard - 5/19/2001 -- Caution: Do not make changes to this comment section. Any local file references that appear here are automatically updated when uploaded to a remote web server. Alterations to this section or any file references listed below or contained in the associated RAM or RPM metafiles may cause errors when publishing your web page to a remote server. These values should not be altered. -- pagelayout="pop-up" -- serverpath="C:\My Documents\My Music\" -- mediafile="rich.rm" -- metafile="rich.ram" /!>


<! HTML INSERT END /!>
---