Sistertrip 2001
From Judy Wikler Botello, 10/14/2001:


In May of this year, Janny, Jo and I got together for a Sister Trip (ground rules: no spouses/partners, no kids, neutral turf!)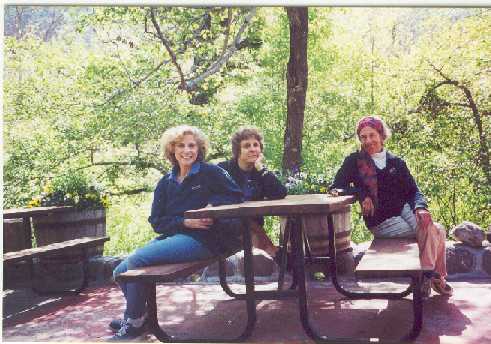 We spent a few idyllic days in Sedona Arizona where we had our own little cabin at a wonderful Bed & Breakfast right on Oak Creek.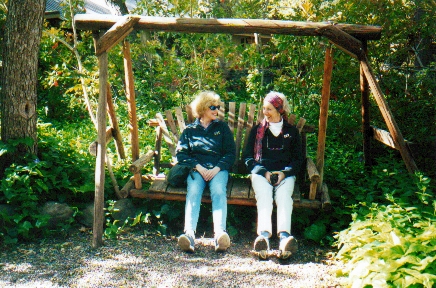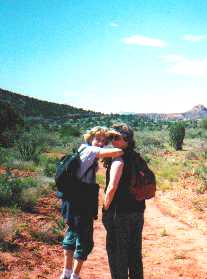 Then we drove up to the Grand Canyon for a couple of days,

and back to Phoenix, where we all flew back to diverse corners of the country.


To commemorate the occasion, Janny bought all three of us little silver lapel pins of three little girls holding
hands. In the Grand Canyon photo on the left, you can see that we're all proudly wearing our Sister Pins!