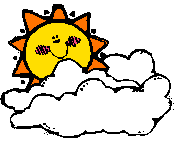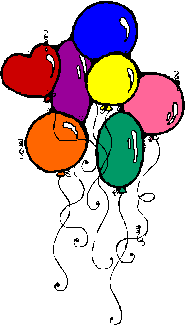 Jan Stone's 85th Birthday Party
On July 1, 2000, a small group of family and friends gathered at Steve and Lee Laden's house to celebrate Jan Stone's 85th birthday. It was a beautiful day, and the company was wonderful!
If you want to see pictures taken at the party, click on the link below. While you're waiting for the pictures to load, you might as well sit back and enjoy the music and sip a cup of something good. These pages are graphics-intensive, so they might take a while to load, but they're well worth the wait.
In honor of the occasion, several of us sang a song telling the story of Jan's life. The lyrics were written mostly by Janet ("Janny") Wikler, with help from Bonnie Stone Sunstein and Judy Wikler Botello, to the tune of Gilbert & Sullivan's "I am the Very Model of a Modern Major General." Janny made a booklet with the lyrics, illustrated with family pictures; and she and Bonnie passed out copies of the booklet at the party. I've tried to reproduce the booklet in these pages, with music. The music was arranged and produced on a CD by Rich Stone; and we sang to that music at the party.

If you would like to see the complete on-line version of the song booklet, with all the illustrations, words, and music, please click on the "Matriarchal Miracle" link below and follow the links from verse to verse. The pictures may take a while to load, but they're worth it!

For a text- and music-only version of the song (you'll miss the pictures, but the music may play more smoothly if your internet connection is slow) click on the "Music and Lyrics only" link below. Don't forget to come back afterwards for the pictures!

Miller Harris addressed the group with wonderful stories of his memories of his youth with Jan and others in the family. To read the text of his talk, click on the link below.

If any of you have other pictures, stories, or anything else from the party that you would like to post for others to see, please email me.


Back to Miller family home page